SoftBank plans to pick Goldman Sachs Group as the lead underwriter on the initial public offering of Arm.
Reuters reports that the company is looking to value the chip designer by as much as $60 billion.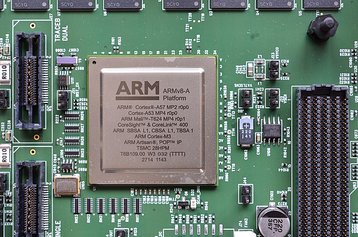 The IPO comes after SoftBank's deal to sell Arm to Nvidia collapsed as US and European regulators threatened to block the sale. That deal was originally valued at $40 billion, but grew in value to around $60bn thanks to Nvidia's share price increasing in value.
When the deal fell apart in February, Arm appointed Arm IP Products Group head Rene Haas as CEO.
A month later, the company said that it would lay off 12-15 percent of its staff, putting 1,000 jobs at risk.
Arm also has begun to ask the banks vying for the listing to underwrite a margin loan of about $8 billion, Bloomberg reports.
"We will aim for the biggest IPO ever in semiconductor history," SoftBank founder Masayoshi Son told investors last month.