British banking group Lloyds is finalizing plans to transition almost 2,000 members of staff to IBM in a £1.3 billion ($1.58bn) IT outsourcing deal.
IBM will pay Lloyds for its data center assets and then charge the bank for ongoing maintenance, with staff set to be replaced by cheaper offshore labor over a four-year period.
International Banking Machines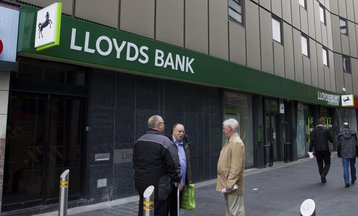 Lloyds Trade Union, which represents roughly 35,000 staff but was 'derecognised' by the bank two years ago, has reported on a presentation by Morteza Mahjour, the bank's CIO.
According to the presentation, 1,961 IT jobs will be shifted to IBM, before being replaced by a smaller number of outsourced positions. Those affected will mostly come from Lloyds' data centers in Copley, West Yorkshire, and Edinburgh.
In total, 2,000 of the bank's 3,200 applications running across Windows, Unix, Linux and IBM I-Series platform will be outsourced.
Project Aurora was originally set to be announced back in January, but negotiations took longer than expected. Some senior managers and heads of functions in IT have criticized the deal, which could "weaken existing security controls and adversely effect the confidentiality and integrity of Bank data."
Should the deal fall through, HPE is prepared to make its own offer, but Mahjour said that the company had been previously rejected because "the announcement [by HP] to spin off their hardware and services business added to concern about stability at the firm and depth of our relationship with their changing leadership."