Google is reportedly evaluating a new generation of server chipsets based on 64-bit ARM architecture, made by American silicon vendor Qualcomm.
Adoption by such a large customer would serve as a major vote of confidence for Qualcomm's mysterious 24-core CPU – which still doesn't have a name or a release date.
Inside sources told Bloomberg that the two companies have cooperated on design work, and Google will commit to using the processors if they meet its performance goals.
Qualcomm previously said its first foray into server chipsets intends to claw back market share from Intel, the company that has dominated server silicon for decades.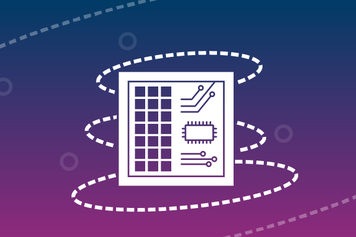 Vote of confidence

Qualcomm's Snapdragon chips power many of the top-tier smartphones and tablets on the market today, including HTC One M9, LG G4, Nexus 6, Motorola Moto X and Blackberry Passport. But despite this expertise, the company has never produced a CPU for enterprise workloads – until now.
Processors based on ARM architecture consume less power and require less cooling than their x86 counterparts. They are cheaper to operate and offer different performance characteristics – a typical ARM chipset includes more cores clocked at lower rates than a typical server CPU from Intel.
Qualcomm originally announced plans for a server chip during its 2014 analyst meeting in New York, and aimed to make it available to system builders before the end of 2015. The company said in October that its take on ARM in the data center was sampling with select customers – apparently including Google.
And last week, sources told Bloomberg that Google could go as far as publicly endorsing Qualcomm's chip at an investor event this Thursday. The sources wished to remain anonymous since the plans were not made public.
Google is one of the largest buyers of x86 chips, and a switch to an alternative architecture could have a serious and lasting impact on Intel's bottom line.
Last month, Qualcomm and the government of the Guizhou province in southwest China established a joint venture that will focus on the design, development and sales of server chipsets based on ARM architecture for the domestic market.
The Guizhou Huaxintong Semi-Conductor Technology Co. is 45 percent owned by Qualcomm, and has an initial capital of ¥1.85 billion (approx. $280 million).