Newton County is likely to become the latest location for one of Facebook's massive data center projects, as the social media giant is allegedly pondering a $20bn site.
According to the Atlanta Business Chronicle, a planning permission request was filed by a company called Morning Hornet LLC, describing a 400-acre development in the Stanton Springs business park, approximately 30 miles (48km) outside of Atlanta, to be built in five stages.
A chicken in every pot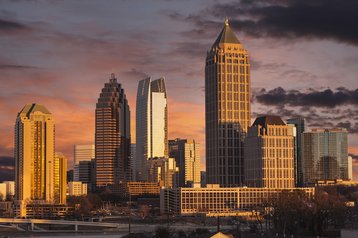 The campus will be the company's seventh, when counting projects underway in Ohio and Texas, as well as existing sites in New Mexico, Oregon, North Carolina and Iowa (though the company has plans to expand these, too).
The Stanton Springs Joint Development Authority officials are reportedly due to vote on the issue of bonds for the project on the evening of the 24th January. Whether or not the plans go forward is said to rest on the bonds being validated by a judge.
Atlanta is fast becoming a competitive location for data center operators, with several new service providers entering the market last year and ambitious projects in the works, such as Switch's planned million square foot facility, 'The Keep,' and CyrusOne's recently confirmed  $200m data center. Both QTS and Google are planning expansions of their existing facilities in Georgia.