Update: The deal has been confirmed as a reverse merger: Full story here
A company headed by the former CEO of Honeywell International and backed by Goldman Sachs is in talks to acquire Vertiv.
David Cote's GS Acquisition Holdings Corp could spend more than $5 billion on the company, including debt, Reuters reports.
There is no guarantee that the deal will go through, and Vertiv is believed to have received interest from other potential bidders. Vertiv declined to comment.
Sweet honey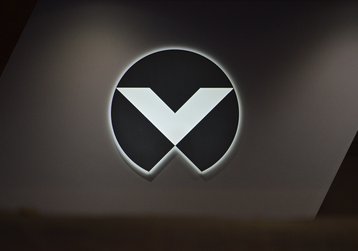 A special purpose acquisition company (SPAC), GS Acquisition raised $690 million in an initial public offering last year to buy a company - but at the time did not tell investors which businesses it was interested in.
Cote leads the company, but GS Acquisition has several other high-profile directors, including former PepsiCo CEO Steven Reinemund, former Boeing CEO James Albaugh, and the co-head of Goldman Sachs' Investment Partners platform, Raanan A. Agus.
GS Acquisition's interest in Vertiv comes after reports last year that the critical infrastructure company was exploring a sale.
Private equity firm Platinum Equity acquired Emerson's Network Power division for $4 billion in cash in 2016, rebranding the business as Vertiv. DCD understands that, at the time, plans were made to initially take the division public as its own company, but that it was ultimately put up for sale after several offers - including one from Siemens that came in just shy of $4bn.
After acquiring the business, Platinum Equity sold Vertiv's automatic transfer switch business ASCO to Schneider Electric for $1.25bn in 2017. The next year it acquired PDU maker Geist, thermal management company Energy Labs, and the genset service and maintenance unit of UK-based MEMS Power Generation.
The private equity company then began a series of layoffs, primarily at its Columbus, Ohio manufacturing facility - which saw staff numbers drop nearly 50 percent between 2018 and 2019. The facility is currently undergoing phased layoffs between October 14, 2019 and April, 2020.
Glassdoor reviews point to other layoffs. "Private Equity Company purchased Vertiv and since then it has done massive layoffs. Folk[s] who remained are highly stressed trying to get the company back in shape," one former employee wrote. "Great work, terrible private equity overlords," another said. A third claimed: "The company pretty much sums up everything you think of when talking about private equity."
There are also positive reviews, however, including one that said: "Currently owned by private equity firm which is investing a lot of money in making Vertiv a better company with the goal of doing an IPO in the near future." It should also be noted that it is not entirely unusual for large companies to sometimes lay off staff.
Vertiv still employs roughly 20,000 people globally, and has introduced several new products fro the data center market, including a lithium-ion UPS with the company's own battery management system, racks and PDUs for Edge computing, and containerized data center and power systems.