A $7.6bn contract for an email services and business software for the US Defense Department has been pulled after doubts about the competition, federal tech publication NextGov reports.
Back in August, General Dynamics Information Technology (GDIT), an American aerospace and defense corporation, won the contract from the DoD to create the Defense Enterprise Office Systems (DEOS) cloud service.
A series of office applications, the DEOS contract also includes designing a Microsoft 365-based email.
Protests
The contract's only other competitor, an IT management company called Prospecta, raised concerns to the Government Accountability Office after it lost out to GDIT.
According to NextGov, the IT firm said it had issues with the way the applications were evaluated and that GDIT had a conflict of interest.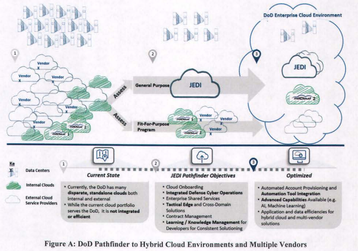 As a result of the protest, the General Services Administration and the Defense Information Systems Agency are planning to restart the process.
This revaluation may involve changes to the contract's requirements and it is unclear how long this may delay the awarding process. Once DEOS is updated, GDIT and Prospecta will be expected to reapply for the multi-billion-dollar project.
This comes amid the drama surrounding the suspension of the DoD's $10bn JEDI cloud contract which was expected to be delivered in August, but instead is undergoing a review following criticism from President Trump.