With a market capitalization of over $10 billion in mid-2015 it looked like renewable energy development company SunEdison could do no wrong. From their acquisition by Monsanto Electronic Materials Company in 2009, with both companies now operating under the single SunEdison name, they became one of the world's largest providers of renewable energy development, as SunEdison had already been the largest in North America. As of today, SunEdison has lost 99 percent of their market cap, trading at 36 cents a share.
For data center operations, this was a major development as SunEdison was the first major company to offer Power Purchase Agreements (PPAs) for solar energy. This gave giants like Google, Facebook, and Apple the ability to go beyond simply buying renewable energy credits to offset their use of non-renewable sources. Large scale PPAs are what have financed the growth in solar and wind farms throughout the world, with the financial organization allowing those big data center operators to pre-purchase renewable energy resources to offset their growing use of non-renewable energy and proclaim to the world how green they were.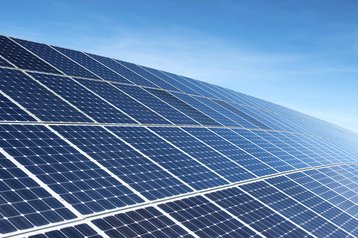 How the mighty have fallen
SunEdison invested heavily in developing and acquiring solar energy technology, wich in part led to it being named the top energy company in 2015 by the MIT Technology Review's annual "50 Smartest Companies" list. This was after the company had made a significant investment in wind power to accompany its existing solar business and making itself the largest renewable energy company in the world by 2014.
It also spun off subsidiaries TerraForm Power and TerraForm Global, publicly traded companies that are known as "yield cos". A yield co is a company that is created to own operating assets, like PPAs, that have a predictable cash flow. They are best known in the renewable energy market where the nature of investments from large scale power users makes their cash flow very predictable due to long term contracts.
Despite what seemed to be a bright future, financial analysts had many issues with the long term prospects for SunEdison, and when they announced that they were delaying their 10-K filing (the SEC required document that provides a comprehensive summary of a publicly owned company's financial performance) a tipping point was reached and the company stock began falling at a precipitous rate.
Additional information that one of their yield co subsidiaries was the subject of an SEC probe was likely the final nail in the coffin. The company expects an operating shortfall of $260 million come June 2016 and has outlined multiple plans to continue operating after the likely bankruptcy filing.