Dallas-based Compass Datacenters has received fresh investment from RedBird Capital Partners and the Ontario Teachers' Pension Plan.
Terms of the deal were not revealed, but will allow the data center construction company to take on larger projects. DH Capital served as Compass' financial advisor.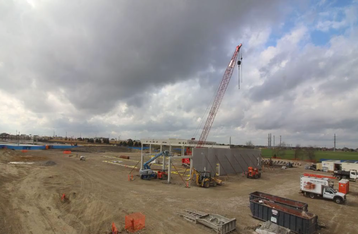 The next step
"The next major wave of growth in the data center industry will be driven by the need for dedicated data centers that address technology trends including large-scale Internet of Things deployments, edge computing strategies that reduce latency, rapid delivery of new applications, and more," Chris Crosby, Compass' CEO said.
"I couldn't be happier about welcoming RedBird and Ontario Teachers' to our team, as it provides Compass with the financial resources to fund the next phase of our growth with partners who have deep domain expertise in the industry. We will continue serving as a trusted, behind-the-scenes provider to large-scale users in this multi-billion market which is experiencing impressive double-digit growth."
Compass says that it has built $3 billion of data centers across the globe, and operated over 6 million square feet of data center space.
Robert Covington, partner of RedBird Capital, added: "Compass' unique solutions align perfectly with the way data center needs are evolving for large cloud/SaaS providers, corporate customers and service providers, and this investment gives Compass significant resources to take advantage of market opportunities."
"Compass now has the ability to develop larger, multi-phase projects for customers, as well as to invest in the acquisition of real estate in markets that support customer needs."
Jane Rowe, senior managing director of private capital at Ontario Teachers', continued: "This investment enables Compass to significantly advance its growth plan."
The Ontario Teachers' Pension Plan has invested extensively in data centers and the infrastructure around the digital age - it has stakes in companies including Riverbed Technologies, Q9 Networks, and TierPoint.
Most recently, the pension plan fully acquired Australian data center firm Metronode at the end of last year.
RedBird is also an investor in TierPoint.