Raxio Group is to build a data center in Mozambique
The pan-African data center firm says its 1.5MW Raxio Mozambique facility will be the first Tier III carrier neutral, privately owned data center in the country.
Located in Beluluane Industrial Park just outside the capital city of Maputo, the new data center is expected to go live in 2022. Raxio has partnered with local development firm Africa Century Real Estate for the project.
The company said power used by the facility will come from renewable sources, with a combination of hydro-generated grid power and a local solar supply.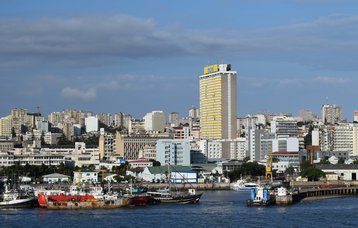 "We are excited to be able to support the country's digital growth with affordable, high quality, co-location environments," Robert Mullins, CEO of Raxio Group. "Our data center in Maputo will be a flagship facility focused on energy efficiency and use of renewable power, that will facilitate internet traffic amongst content providers locally and internationally and make the internet experience faster, more resilient, and more affordable for all digital users."
The company launched a new 400 rack facility in Kampala, Uganda in May. It has other data centers in development in Ethiopia and the Democratic Republic of Congo, and says it also has further investments planned for the Ivory Coast and Tanzania later this year.
Established in 2018 by Roha Group, Raxio plans to build up to 12 facilities across Africa within three years. Earlier this year fund manager Meridiam invested $48 million into the company to fund its expansion.