Californian data center hardware, software and services company Rahi Systems is rolling out its latest range of in-row cooling units for medium to large data centers which it claims are three times as energy efficient as their current market equivalent. 
The three new models, of which the company states it has already made "four major customer deployments," provide either condensate water, chilled water or direct expansion in-row cooling. Marketed under the company's data center equipment brand, Enconnex, they are available as either 600mm or 900mm in width, at 45U height and 1200mm depth, so as to match standard cabinet sizes. 
Many fans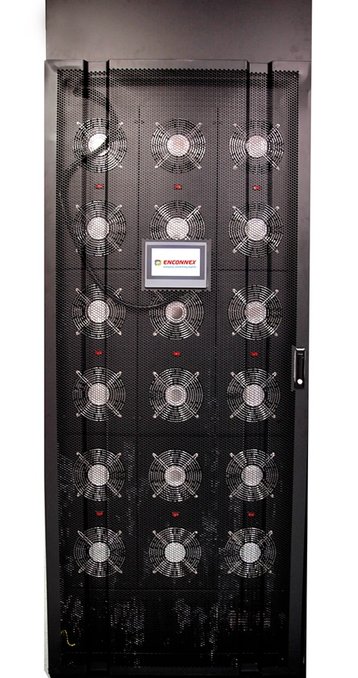 A single unit can reportedly pump out 100kW of cooling capacity, which the company states is thanks to its "v-coil" design. It features 18 small varying speed fans which are individually controlled via an electronic interface and can be changed while the chiller is operational.
Its redundant components, which can be accessed from the front and the back of the unit, are said to ensure that it can still operate "at reduced capacity" in the case of a water chiller or compressor failure. 
Engineering VP, Paul Weber, said "when designing this product, our engineering team paid attention to the form and fit of the product and the ease of installation. Our in-row cooling units can be installed in less than a day, and provide a uniform look in the data center."
"We used only the highest quality components to achieve the best possible performance for our customers."