Rackspace is now offering support for public and hybrid cloud implementations built on Microsoft Azure, effectively become a reseller for the Microsoft service. 
The offering is available to US customers first, and includes virtual machines and Azure Active Directory, as well as Microsoft's SQL Server and SQL Azure. Rackspace will be offering a support-only package for customers on the Azure public cloud, as well as an infrastructure-and-support option for those using hybrid clouds that combine in-house Azure implementations with public Azure resuorces. The company will be pitching this service at companies that atnt to use use Azure but want it managed by someone else.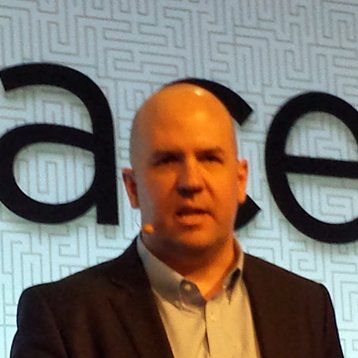 Azure like it?
Rackspace has a reputation for implementing and managing OpenStack clouds, as one of the creators of that open source cloud platform, but there is a gap in the market for good third party Azure implementors, says John Engates, Rackspace CTO.
"Customers ask us who is the Rackspace for Azure - someone offering our type of services on top of Microsoft Azure?" Engates told DatacenterDynamics. "Now, the answer is Rackspace."
Rackspace is pushing the managed cloud opportunity hard, offering its services to help companies move out of their data centers to clouds. It already supports VMware's vCloud, as well as a public OpenStack cloud and private OpenStack clouds for user. 
Although Rackspace is offering Azure support to US customers, it will support international deployments for those customers, into any of Microsoft's Azure regions round the world. 
The move could be a canny one, since Microsoft's Azure cloud is popular, despite having a worse reliability record than other major public clouds. According to CloudHarmnony, and based on servers CloudHarmony rents on all the major clouds, Azure had 43 hours of downtime in 2014, while Rackspace had about 40 minutes. Support from Rackspace won't make the Azure cloud fundamentally more reliable, but customers may get some good advice on how to plan around the levels of reliability available. 
"We are not going to put our hands into their cloud and fix things, but there are ways of architecting applications that prevent downtime from having that big an effect," said Engates. "Customers don't know how to architect for the cloud. They sometimes treat it the same as in-house IT. If you architect more appropriately, you can reduce the threat of downtime."
Both Microsoft and Rackspace win, because Microsoft customers don't want to put everything into Azure, while Rackspace now has something to offer loyal Microsoft customers who want to stick with what they know. "It's an opportunity for us to build out great hybrid architectures," said Engates.