Managed cloud provider Rackspace has confirmed that it will offer support for customers using the Amazon Web Services (AWS) cloud.
The company offers its own public cloud, but this business has not been growing, while AWS continues to dominate the space. In July Rackspace announced it would resell and support another big cloud rival, Microsoft's Azure. Support for AWS had been rumored, but was confirmed by Rackspace last week.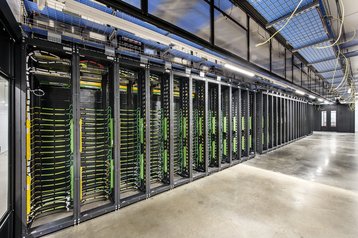 Crowded market?
Rackspace is "building an offering for customers who want specialized expertise and Fanatical Support on the AWS cloud," said a company statement, which confirmed a remark made in an earnings call by Rackspace CEO Taylor Rhodes.
Rhodes said that an AWS package would be available before the end of the year, after admitting that growth in Rackspace's own public cloud service in the second quarter of 2015 had not met the company's hopes. 
There are no details about the service, but it will very likely resemble the Azure service, which Rackspace says fills a gap in the Azure market for support and implementation services.  
Rackspace is known for its managed cloud, and supports customers' private clouds as well as VMware's vCloud and its own public cloud baed on the OpenStack open source cloud platform.
AWS was initially known for the "low touch" (ie lack of) support it offers, but this led to a strong do-it-yourself ethos around the platform's early users. Since then the sheer scale of the AWS market has called other support options into existence, including official AWS consulting partners such as CapGemini, CSC, Wipro, Accenture and Datapipe. At the same time, AWS' own support has reportredly improved greatly. 
Rackspace will certainly offer something distinctive here, but the support gap for AWS will be very different from that in the Azure market.