Managed cloud company Rackspace is offering private cloud as-a-servce using Red Hat's version of OpenStack. The offering is an option alongside Rackspace's other private and public cloud offerings which include Rackspace's own distribution of the OpenStack open source cloud platform.
The Red Hat based private cloud can be delivered in the customer's own data center or in Rackspace property, using hardware belonging to the customer or to Rackspace. Rackspace UK's director of customer technology services Giri Fox told DatacenterDynamics that the differences between the Red Hat and Rackspace version of OpenStack were small enough that in most cases the same Rackspace staff can work on both clouds.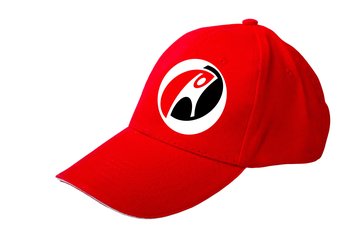 The stack in the hat
As one of the founders of OpenStack, Rackspace has its own distribution of the software, and has offered this as a public cloud service. The Red Hat version is broadly similar, but runs on Red Hat Enterprise Linux (RHEL) which might be required by some customers, said Fox.
"This is Red Hat certified, but Rackspace operated," he told us. "Some customers want OpenStack but need to have Red Hat compatibility and certification." Till now, Red Hat's OpenStack platform has been available as software, not as a service, he said and, despite its power, OpenStack is complex to implement.
The service will be available globally, with a 99.99 percent uptime guarantee fore the OpenStack API. It will be available wherever a customer's data centers are located, as long as the hardware involved meets with Red Hat and Rackspace's specifications and can be remotely managed.
The service will be provided by Rackspace's in-house staff of OpenStack experts, some of whom will be dedicated to supporting the Red Hat customers, but all of whom will have applicable skills: "We are able to use the same group of people, because if you are working with Linux at Rackspace, there is a good chance you are already Red Hat certified," said Fox.
The differences between the Red Hat and Rackspace OpenStack implementations are clearly defined. As well as Red Hat's use of its own Linux instead of Ubuntu or Debian, it has its own orchestration tool (Satellite) and oher differences in areas like installation and management, said Fox. Functions like compute, storage and network implemented the same away across both platforms.
The ability to offer the service as a private cloud, either on premise or at Rackspace's facilities is important in allowing customers to comply with needs for localization, or meeting regulations, said Fox.
"This solution will further accelerate the adoption of OpenStack by bringing its power to customers keen to consume private cloud delivered as a managed service," said Radhesh Balakrishnan, general manager, OpenStack, at Red Hat. "Red Hat and Rackspace have a long history of working together to deliver leading technology solutions to customers, and we look forward to continuing to drive great outcomes for our customers through this extension of our relationship."
Rackspace also offers cloud services based on technologies from VMware, as well as the Microsoft Azure cloud, and also resells Amazon's AWS cloud.