Following the acquisition of Rackspace by private equity firm Apollo Global Management, the company has announced that it is laying off staff as part of an internal restructuring plan.
The $4.3 bn sale to Apollo closed three months ago, and Rackspace has been under pressure to reduce costs since.
A downsize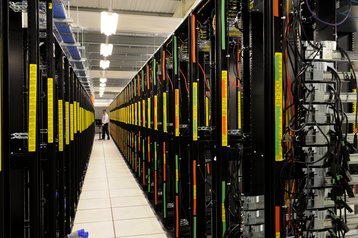 "I'm writing to report that Rackspace today initiated layoffs that will cut our US workforce by about 6 percent," Rackspace CEO Taylor Rhodes said in a blog post.
"We are proposing somewhat smaller reductions in our offices in other countries, through consultative processes governed by local laws. The US layoffs and proposed international reductions are personally painful, but they are necessary and manageable."
He added: "We have targeted these cuts primarily toward our corporate administrative expenses and management layers, while striving to create the least impact to our frontline Fanatical Support and product teams."
In the US, Rackspace has a staff of approximately 4,600 employees, and according to San Antonio Business Journal around 276 jobs are set to be eliminated, including some senior level positions.
Social media users who worked at Rackspace peg the total number of jobs lost globally as 500 in total, but the Austin Business Journal cites a source that claims another round of layoffs is expected in the coming weeks.
"That's the news," Rhodes said. "Now, I'd like to explain why we're making these moves, and what our future holds."
He continued: "Our US layoffs are focused mainly in areas where our workforce has grown more rapidly than our revenue. Other parts of our business — such as our Rackspace Managed Security offering, our OpenStack and VMware private clouds, and our managed services for Amazon Web Services and Microsoft Azure — are growing rapidly, at annualized rates in the high double digits."
The Austin Business Journal reports that Apollo wants Rackspace to reduce its operating expenses by at least $100 million before the end of April.
"In the months leading up to these layoffs, Rackers across our business worked persistently and creatively to trim as much spending as they could from areas other than headcount," Rhodes said.
DCD offers deepest sympathies to those affected.