American managed services provider Rackspace has appointed industry veteran Joe Eazor as its chief executive officer.
Eazor replaces Taylor Rhodes, who led the company since 2014 but left in early May to become the CEO of facilities management business SMS Assist. He joins Rackspace at an interesting time, less than a year after it changed ownership and went private.
"As soon as the call came about Rackspace, I knew that was where I wanted to go," Eazor said. "I know the company. I've visited the headquarters and felt the spirit there, and watched Rackers at work. I admire Rackspace's well-earned reputation for expertise and Fanatical Support — and for a workplace culture that makes that great support possible."
Eazor jolly good fellow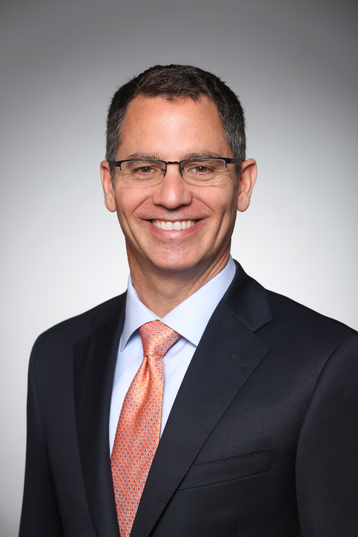 Rackspace was created in 1998 as a managed hosting company, before offering public cloud services, and finally transitioning to managed cloud services.
In 2016, it was sold to private equity firm Apollo Global Management for $4.3 billion after its share price was decimated by the rise of hyperscale cloud providers. It then began a process of internal restructuring in an effort to reduce costs. Rhodes said that restructuring efforts were not a factor in his departure.
From June onwards, the company will be led by Eazor, who has "experience running everything from startups to huge divisions of global enterprises."
Eazor has spent more than 25 years as an executive at a number of technology businesses including EMC, HPE, Springbow Solutions, EarthLink and EDS – the latter is where both Rhodes and Rackspace president and interim CEO Jeff Cotton originally cut their teeth.
"I'm excited by the huge market opportunity that Rackspace has, as companies move out of their corporate data centres and into multiple clouds," Eazor said.
"Rackspace is uniquely well positioned to take advantage of this trend, as the only provider who can deliver expertise and exceptional customer service for all of the leading public and private clouds, along with managed hosting. Thanks to the strategy Rackspace adopted a few years ago, it's got the early lead in the managed cloud space. My goal here is to build on that foundation and make us the world's preeminent IT-services company."
"Joe has had a long and successful career growing IT services businesses," added David Sambur, senior partner at Apollo Global Management and chairman of the Rackspace board of directors. "He has a proven reputation for driving investment and allocation of resources to the areas that will generate the best returns.
"Joe has led large and complex organizations. And he will be a good fit as CEO for Rackspace, a company whose culture is a unique asset that has produced industry leading Net Promoter Scores and low customer churn."