Rémi Galasso, CEO of BW Digital and founder of its Hawaiki subsea cable and DataGrid data center units, is leaving the company.
"Time has come to close an incredible chapter in my professional life after 10 years at Hawaiki Cable," he said on LinkedIn this week. "I wish all the best to the BW Digital team and great success in developing Hawaiki Nui and Datagrid projects."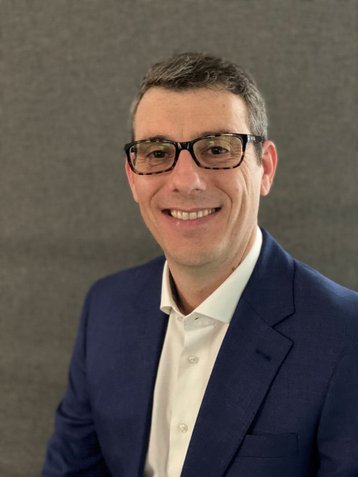 Galasso didn't say what his next move would be, but he is still listed as chairman of systems integrator Intelia.
At the same time, BW Digital has appointed Ludovic Hutier as the new CEO to "lead the next stage of growth of the company" as Galasso "pursues new opportunities."
Hawaiki is a 15,000 km submarine cable linking Australia, New Zealand, American Samoa, Hawaii, and the United States. Hawaiki Nui, a second cable in development, will span 22,000km and link New Zealand, Australia, Indonesia, Singapore, and the United States. Datagrid is a large data center campus in development on New Zealand's South Island.
Hutier has been chief operating officer of BW Digital, and previously Hawaiki Cable, since 2016.
Andreas Sohmen-Pao, chairman of BW Digital, said: "We are delighted to welcome Ludovic as CEO as we continue to build on the success of the Hawaiki cable system. We are very grateful to outgoing CEO Remi Galasso for his significant contribution to the success of BW Digital. As the founder of Hawaiki, he was instrumental in changing the landscape of international connectivity in the Pacific region."
Hutier added: "Proud to be part of the brilliant BW Digital team and thrilled to lead our new phase of development as CEO. Thank you Rémi Galasso for the incredible journey and all the best for your next adventure."
Amazon appoints Shannon Loew as VP of worldwide corporate real estate
BizJournal reports that Shannon Loew is the new vice president of worldwide corporate real estate and facilities for Amazon.com Inc.
The company hasn't commented, but Loew joined Amazon this month, according to his LinkedIn profile. He takes the role previously held by John Schoettler, who is reportedly still at the company but set to retire in the coming years.
Loew founded the real estate design firm FIX and cottage firm Hatchback Cottages; he left the former last year and the latter in 2021. He was also previously chairman of the Seattle Design Commission while Amazon developed its downtown Seattle office campus.
DataBank appoints Jennifer Curry as SVP of managed services operations
US colo firm DataBank has appointed Jennifer Curry as senior vice president of managed services operations.
Curry heads DataBank's product and technology teams, where she is responsible for the architecture, design and engineering, service delivery, and support of the company's managed services and network service offerings.
Most recently serving as INAP's executive vice president for product and technology, Curry previously held roles at Zayo Group, Latisys, and Level 3 communications.
"DataBank is unmatched in its colocation and infrastructure footprint," said Curry. "I'm honored to be part of the team that empowers the carriers, enterprises, and hyperscalers to do great things."
Raul Martynek, CEO of DataBank said: "Jennifer brings the expertise required to ensure our services are at the top of the class in answering the ever-evolving needs of our customers. Her impressive experience in network and cloud services makes her an invaluable addition to our company."
OVH appoints Emma Dennard Northern European VP
French firm OVHcloud this week announced it had appointed Emma Dennard as vice president for Northern Europe.
Dennard will be responsible for all divisions across the Northern Europe region, including driving strategy and sales growth across both direct and channel operations.
She joins from Neos Networks, where she was sales director for major bids and strategic accounts. Prior to that she previously held roles at BT, EE, and Orange- France Telecom.
Dennard takes over from interim VP, Sullivan Scrive, who returns to his role as sales director for Cloud.
"OVHcloud offers organizations an unparalleled proposition in terms of sustainability, innovation, and trust, and is the only European company to truly compete with the hyperscale cloud providers," said Dennard. "Many organizations and channel partners want or need to work with a more local provider, so there's a fantastic opportunity for growth."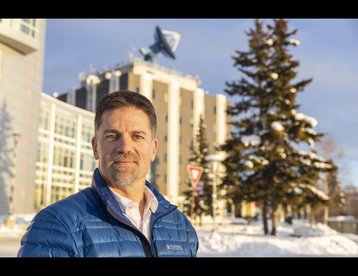 Alaska Satellite Facility selects Wade Albright as director
Wade Albright has been named director of the Alaska Satellite Facility (ASF) at the University of Alaska Fairbanks Geophysical Institute.
The ASF is a data processing facility and satellite-tracking ground station within the Geophysical Institute at the University of Alaska Fairbanks, which operates six satellite dish antennas, four of them for NASA.
Albright has been with ASF since 1996, just five years after it became operational. He had been serving as interim director since late January 2022, when then-Director Nettie La Belle-Hamer left to become UAF vice chancellor for research.
"I'm proud to be associated with ASF because we've done such phenomenal things," Albright said. "We've been so successful. And that's because of the amazing staff at ASF."
Edged Energy appoints new manager and engineers
Edged Energy, a data center firm set up by Aligned founder Jakob Carnemark, has announced three new hires.
The company, which includes former Global Switch, Flexential, Ferrovial, and Skanska alumni, has appointed Jared Goodman as project manager and Sevdi Aliu & Andre Roman as controls engineers.
"We're starting off 2023 strong with the newest hires to our Edged team," the company said this week on LinkedIn. "Excited to have you a part of the team!"
Goodman was previously at Energy Metrics, as well as Aligned Canadian bank RBC before that.