Seattle-based storage software start-up Qumulo has introduced its products to the global stage, having launched operations in the EMEA region.
The company develops a high performance distributed file system called Qumulo File Fabric (QF2) that can handle billions of files in on-premises and cloud environments.
"Customers across North America have taken advantage of our solutions to modernize their data centers and leverage the public cloud. Following overwhelming demand, we are delighted to establish local operations to bring these benefits to customers across EMEA," said Bill Richter, CEO of Qumulo.
Beating Isilon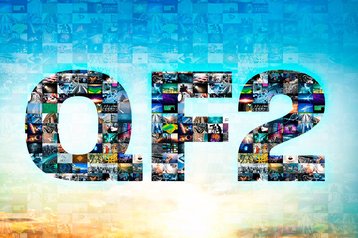 Qumulo was established in 2012 by some of the engineers responsible for EMC's enduringly popular Isilon NAS platform, and officially launched its first product in 2015.
QF2 is a highly scalable file storage system that enables customers to manage virtually unlimited numbers of files. It offers real-time visibility features and storage tiering, and is meant as a replacement for legacy storage systems that weren't designed with cloud computing in mind.
In terms of public cloud partnerships, Qumulo is currently focused on AWS but plans to add support for Google Cloud Platform and Microsoft Azure.
The company distributes its software directly and via partnerships with vendors like HPE, which will offer QF2 in EMEA, bundled together with its Apollo servers. Qumulo will also open its own offices in Germany and the UK, with the latter housing tech support operations.
To oversee new business, Qumulo has appointed Thore Rabe as vice president and general manager for EMEA region, and Stefan Radtke as technical director. Both previously served as executives at Isilon.
"Distributed file systems are very complicated to build, they take a number of years," Jay Wampold vice president of marketing at Qumulo, told DCD. "The company was founded in 2012, launched its first product in March 2015, so that's three years of stealth development. We are through the critical phase of development and now it's really about scaling the business to serve demand, globally.
"The engineers who built the Isilon file system called 1FS are the engineers who founded this company. I worked at Isilon in its early days, when it was the size that we are now.
"1FS is a distributed file system - it applies the principles of clustered computing to storage. However, this system was built almost 20 years ago – before the advent of the public cloud, big data, DevOps, APIs, machine learning, all of these new compute paradigms. And the amount of data being created has far eclipsed what those systems can do.
"So we are challenging the status quo, because customers are looking for an alternative. It's not enough just to store data – they want to put it to work, manage and access that data in any compute environment, globally, and move back and forth between the data center and the public cloud."
Next, Qumulo is planning to enter Asian markets – although no exact timeframe for the expansion has been given.