Quantum Switch Tamasuk (QST) is nearing completion of its first data center in Saudi Arabia, as details emerge around some of the locations the company aims to develop in.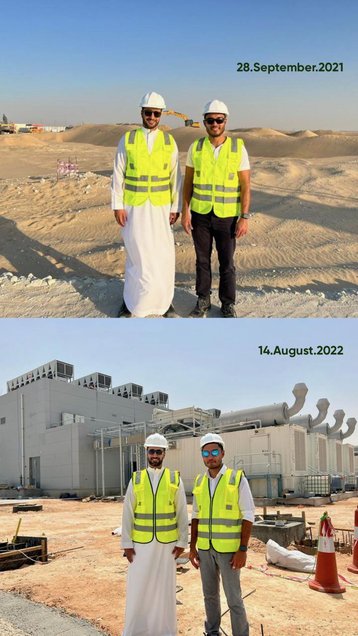 In February, QST – a Saudi joint venture between UK data center firm Quantum Switch and local infrastructure investor Tamasuk – announced plans to develop 300MW of data center capacity for the Saudi Arabian government. At the time the company didn't reveal details beyond the fact two facilities were in development and that it plans to launch 60MW a year over the next five years.
However, in a LinkedIn post this week, Tamasuk CEO Matthew Nathan shared a photo of a near complete data center in the King Salman Energy Park (SPARK). He said construction started around September 2021.
"Kudos to the QST project management team, our contractors, the SPARK team and the Ministry of Communications and Information Technology of Saudi Arabia (MCIT), who have all been extremely supportive to ensure the successful delivery of this landmark data center in the Kingdom of Saudi Arabia."
A fully owned subsidiary of Saudi Aramco, the SPARK park is a 50-square-kilometer (5,000-hectare) site located outside Abqaiq in Saudi Arabia's Eastern Province, around 70km (45 miles) south of Dammam.
According to local press, QST is also developing in Riyadh, Jeddah, and Neom. According to an update on Quantum Switch's site, the deal is valued at more than $3 billion.
The data center facilities will house government projects aimed at building digital infrastructure, such as the Saudi Internet Exchange Point, a nonprofit initiative led by MCIT and the King Abdulaziz City for Science & Technology.
Fully owned by the Al Blagha Group, Tamasuk is a Riyadh-based Saudi infrastructure developer and investor. Founded in 2019 and based in the UK, Quantum Switch is led by former DigiPlex VP of Hyperscale Tim Bawtree.
More in Construction & Site Selection