Quantum Switch Tamasuk (QST) is to develop 300MW of data center capacity for the Saudi Arabian government to lure hyperscalers to the country and host public sector data, and has broken ground on two facilities already.
QST is a Saudi joint venture between UK data center firm Quantum Switch and Saudi infrastructure investor Tamasuk; the new company is reportedly a 'specialist' in the design, build, financing, and operation of data centers.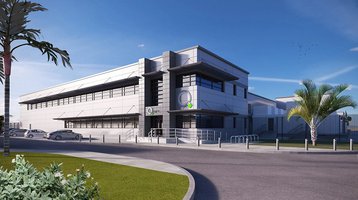 The company announced this week it has signed a key business principle agreement with the Saudi Arabian Ministry of Communications and Information Technology (MCIT) to develop and operate new data centers with a total capacity of 300MW by 2026.
QST said it already has two data center campus facilities already under construction in the Kingdom, and the partnership will see a 60MW data center built every year for the next five years. Locations or details about the facilities were not shared.
The data centers will be designed to target hyperscale customers, but will also host government digital infrastructure development initiatives, including the Saudi Internet Exchange Point scheme, and provide colocation for Saudi Arabian government workloads.
MCIT will work with QST to develop and secure sources of renewable energy sources; both parties are actively evaluating the feasibility of connecting solar PV facilities to the data centers.
"We thank QST that came to the table with the perfect mix for us - global data center experience combined with local infrastructure development expertise, a real commitment to excellence, and focus on sustainable investments," said Bassam Al Bassam Kingdom of Saudi Arabia Deputy Minister of MCIT. "We are confident that these new data centers will accelerate our own green digitalization plans in the Kingdom."
Tim Bawtree, co-founder and CEO of Quantum Switch, added: "We are honored to be awarded this contract by the Kingdom of Saudi Arabia. With expertise gained through the design, build, and operations of over 4 million square feet of data centers, we understand the challenges and know how to find the right solutions to deliver this strategic project for the MCIT."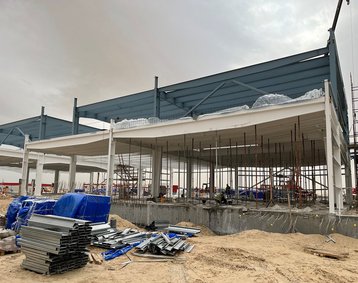 Matthew Nathan, CEO of Tamasuk, said: "We are committed to the QST-MCIT partnership, combining Tamasuk's financial capacity and development expertise with Quantum's undoubted technical knowledge and reputation with international hyperscalers to become the pre-eminent Saudi data center developer and operator."
Quantum Switch Tamasuk (QST) is a joint venture between Tamasuk and Quantum Switch; it is majority-owned by the former.
Fully owned by the Al Blagha Group, Tamasuk is a Riyadh-based Saudi infrastructure developer and investor.
Founded in 2019 and based in the UK, Quantum Switch is led by former DigiPlex VP of Hyperscale Tim Bawtree. This is the company's first public announcement.
More in Construction & Site Selection
More in The Data Center Construction Channel