Quantum computing company Pasqal has opened offices in Boston, US, and Sherbrooke, Canada.
The French firm appointed Catherine Lefebvre to lead North American business development.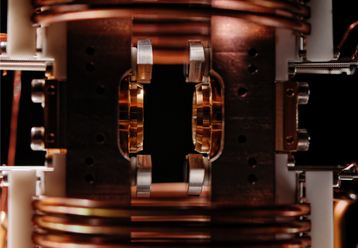 Founded in 2019, Pasqal says its 'neutral atom-based quantum technology' can operate at room temperature, compared to many quantum technologies which require supercooling.
In January, the quantum hardware-focused Pasqal merged with quantum algorithms and software business Qu&Co. The combined entity plans to deliver a 1,000-qubit quantum solution in 2023.
The company's customers include Johnson & Johnson, LG, Airbus, BMW Group, EDF, Thales, MBDA, and Credit Agricole CIB.
"Strengthening our coverage in North America opens up immense new opportunities to leverage our neutral atoms quantum computers for real-world benefit across new regions, markets and industries," said Georges Olivier-Reymond, CEO and founder of Pasqal.
"Catherine is the ideal executive to drive this next phase of our growth, and we are honored to welcome her to the team."
Prior to joining Pasqal, Lefebvre served as the US and Canada Innovation Ambassador for quantum technology company M Squared; advisor in quantum technologies at Quebec Ministry of Economy and Innovation; and as Science Liaison Officer for Element AI (acquired by ServiceNow), a global developer of AI solutions.
She has a Ph.D. in molecular physics and quantum chemistry with training in science diplomacy.
Lefebvre will be based out of the new Boston office. The Canadian office is located in the Quantum Innovation Zone in Sherbrooke, a Québec effort to build a quantum ecosystem.