Developer platform Packet is set to become one of the first cloud services to deploy a 48-core server ARM-based chip made by Qualcomm.
Centriq 2400 is the world's first CPU built using 10 nanometer process, enabling it to pack more transistors per die.
"With blazing-fast innovation occurring at all levels of software, the simple act of giving developers direct access to hardware is a massive, and very timely, opportunity," said Nathan Goulding, Packet's SVP of Engineering.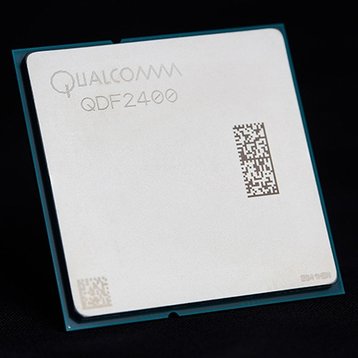 ARMs race
Packet is an American start-up that specializes in bare metal cloud services for developers. Most of its funding comes from SoftBank, a Japanese telecommunications giant which acquired ARM in 2016.
The company offers a mix of hardware platforms including x86 and ARM, available from physical sites in New York, Sunnyvale, Amsterdam, and Tokyo. Since the servers provided are bare metal, customers get the ability to install any operating system and hypervisor they choose.
In 2016, Packet pioneered using Cavium's ThunerX processors in a public cloud environment. Now, it has adopted another ARM-based chip, Centriq 2400, which was reportedly also trialed by Google.
"Our collaboration with Packet is the first step of a shared vision to provide an automated, unified experience that will enable users to access and develop directly on the Qualcomm Centriq 2400 chipset," said Elsie Wahlig, director of product management at Qualcomm Datacenter Technologies. "We're thrilled to work with Packet to engage with more aspects of the open source community."
Next, Packet will attend a number of developer conferences, demonstrating how Centriq 2400 can be used to run workloads that rely on open source tools like Ansible, Terraform, Docker or Kubernetes.
This tour will start AnsibleFest in London, followed by Hashiconf in Austin, Open Source Summit North America in Los Angeles, and AnsibleFest in San Francisco.