American semiconductor specialist Qualcomm has confirmed it is going to enter the server processor market with a chipset based on 64-bit ARM architecture.
The yet-unnamed silicon has 24 cores per die, and is already sampling with select partners.
Qualcomm's Snapdragon chips power many of the top-tier smartphones and tablets on the market today, including HTC One M9, LG G4, Nexus 6, Motorola Moto X and Blackberry Passport.
The announcement marks the first time the company has attempted to build a chip for enterprise workloads.
New challenger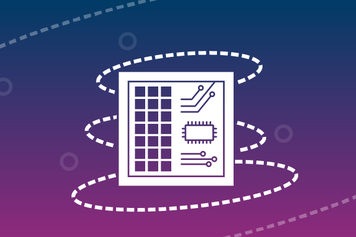 Processors based on ARM architecture consume less power and require less cooling than their x86 counterparts. They are cheaper to operate and offer different performance characteristics – a typical ARM SoC includes more cores clocked at lower rates than a typical server CPU from Intel.
However, ARM's entry into the server market has suffered repeated setbacks. Calxeda announced a 32-bit ARM-powered server way back in 2011 but went bust in 2013, and AMD has delayed its 64-bit Opteron A1100 until the end of 2015. Today, Applied Micro and Cavium are among the few OEMs shipping 64-bit ARM-based products.
Qualcomm is dominating the smartphone chipset market, and has built up considerable expertise with ARM. The company supplies every major manufacturer except for Apple and Samsung – the latter abandoning Snapdragon in favor of its own Exynos chipsets starting with Galaxy S6.
Rumors about Qualcomm entering the server market have persisted for the past two years, but the company remained tight-lipped about its strategy – until now.
Turns out Qualcomm is indeed working on a chip suitable for enterprise workloads like analytics and machine learning. But its ambitions are stretching further – the company wants to create a data center platform. To this end, it has partnered with another two silicon specialists: Mellanox, which designs chips for networking, and Xilinx, which develops Field-Programmable Gate Arrays (FPGAs) that enable system designers to fine-tune processors for specific applications.
Qualcomm has demonstrated its work in San Francisco last week. It was showing an in-house chip running the LAMP stack, which includes Linux with KVM hypervisor, Apache Web Server, MySQL and PHP.
Anand Chandrasekher, senior vice president at Qualcomm, told Bloomberg that the company wants to emerge as a viable alternative to Intel, the company responsible for 99 percent of server chips sold worldwide.
There is currently no information on when Qualcomm's server offering might appear on sale.
PayPal is among the companies already testing ARM-based servers, with X-Gene chips designed by Applied Micro. British colocation provider DataCentred recently launched a public cloud service built with OpenStack and based on the same silicon.