American semiconductor vendor Qualcomm and the government of the Guizhou province in southwest China have established a joint venture that will focus on the design, development and sales of advanced server chipsets based on ARM architecture.
The Guizhou Huaxintong Semi-Conductor Technology Co., Ltd. (GHST) will cater to the domestic market, with an initial capital of ¥1.85 billion (approx. $280 million).
"Qualcomm's partnership with Guizhou on its industry-leading server chip technology is a strategic choice made by the world leader in wireless technology, and also a big opportunity for Guizhou to develop the IC industry," commented Qin Rupei, executive vice governor, Guizhou provincial government.
Qualcomm originally planned to release its own 64-bit ARM-based server chipset before the end of 2015. In October, the company revealed that the upcoming silicon will feature 24 cores per die, but failed to provide any additional details or mention just when it will appear on sale.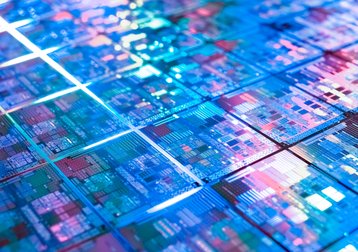 Win-win

China is the second largest country in the world for server technology sales after the US. A joint venture will enable Qualcomm to expand its presence in China without having to take much risk, and according to China Daily, could give the company access to highly profitable government procurement deals.
The GHST will be 55 percent owned by the Guizhou provincial government's investment arm and 45 percent owned by a subsidiary of Qualcomm. Under the terms of the deal, Qualcomm will license its proprietary chip technologies and assist with R&D processes to support the commercial viability and success of the joint venture.
Qualcomm will also establish a separate entity in Guizhou that will serve as a vehicle for future investments in China. In 2014, the company already earmarked up to $150 million to invest into mobile technology startups in China.
The Guian New Area in Guizhou, where GHST is registered, is expected to become an important location for data center infrastructure in southwest China. It will eventually host a green datacenter cluster that will offer more than 2.5 million servers to customers including China Telecom, China Unicom and China Mobile.
If the GHST project is successful, at least some of these servers could be based on ARM silicon.
"We have worked actively with our partners in China for more than 20 years; however, the strategic cooperation with Guizhou represents a significant increase in our collaboration in China," said Derek Aberle, president of Qualcomm Incorporated.
"We are not only providing investment capital, but we also are licensing our server technology to the joint venture and assisting with R&D process and implementation expertise; this underscores our commitment as a strategic partner in China."