QTS Realty Trust  is buying Carpathia Hosting, a government-focused colocation, cloud and services provider based in Virginia, for $326m.
Carpathia offers hybrid cloud services and Infrastructure-as-a-Service (IaaS), and the transaction strengthens QTS' existing real estate and technology services platform, based around custom data centers, colocation, and cloud / managed services. The combined companies have over 1,000 customers in North America, Europe and Asia Pacific.
"Carpathia will be a great complement to our existing platform, enhancing and expanding our premium product and service offering, while delivering added value to customers, shareholders and employees," said Chad Williams, chief executive officer – QTS. "The addition of Carpathia, with its seasoned management team, will accelerate QTS' performance, and further strengthen QTS' integrated technology services platform."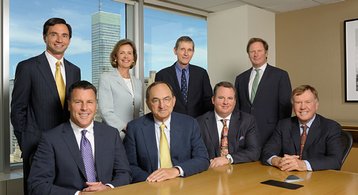 QTS board plans more expansion
QTS hopes Carpathia's strong contacts at government agencies will boost its federal business, with the addition of QTS' Richmond 'mega' data center
The deal also adds access to government business through numerous federal Authorizations to Operate (ATOs) with federal civilian and DoD agencies.
The acquisition adds Carpathia's 230 existing clients to QTS' customer base, and allows the company to cross-sell QTS' infrastructure and Carpathia's product mix - including VMware's vCloud Government Service - to a combined group of over 1,000 customers
"Joining QTS means the existing Carpathia customer base will benefit significantly from QTS' world-class 'mega' data center infrastructure for their integrated data center needs." said Peter Weber, chief executive officer, Weber will join the QTS executive team as chief product officer, while the other Carpathia executives will also join QTS.
QTS will be buying Carpathia for approximately $290m, and will take approximately $36m of capital lease obligations, for a total enterprise value of approximately $326m.