American cloud and colocation provider QTS is testing modular UPS systems that are based on nickel-zinc batteries.
The systems, designed by Oregon-based startup ZincFive, are positioned as an alternative to UPS systems built using traditional lead-acid and more recent lithium ion batteries.
The company claims its proprietary cells require no periodic maintenance and offer extended lifetime, improved power density, and as a consequence, smaller footprint. They are also much easier to recycle.
"We look forward to the potential opportunity this technology can bring, allowing for more agility not only in protecting critical customer load, but also the various mission critical infrastructure systems needed to ensure the uptime reliability QTS' customers expect out of a world-class data center," said David Murray, vice president for Southeast Region at QTS.
Trying new things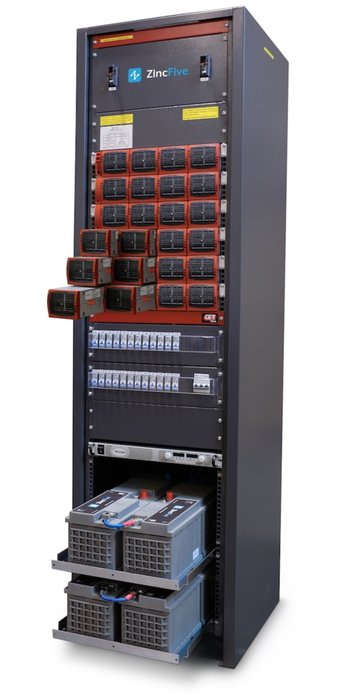 QTS or Quality Technology Services is a real estate investment trust established in 2005 that manages more than six million square feet of data center space across the US, and supports more than 1,000 customers. The company is headquartered in Overland Park, Kansas.
ZincFive has been working with QTS since 2015: the data center operator helped scale the battery technology that has been successfully applied in the transportation sector, ensuring that traffic lights continue operating in the event of a power outage.
ZincFive launched its first UPS system designed specifically for data centers earlier this year, and QTS became one of the early adopters; however, the extent of the deployment hasn't been revealed.
"We see the opportunity for ZincFive's modular UPS and their nickel-zinc batteries to provide even greater capabilities for QTS to meet the rapidly changing deployment strategies of our customers with a just-in-time capital approach," Murray said.
"Our nickel-zinc battery-based solutions meet today's and the future demands of our increasingly connected world. We're excited to be working with QTS and appreciate the value and insight they bring to the evolution of agile data center infrastructure," added Tim Hysell, co-founder and CEO of ZincFive.
Nickel-zinc cells have been around for more than a century – they were originally developed by serial inventor Thomas Edison – but the applications were limited due to a low number of charge cycles, an issue ZincFive claims to have solved.