QTS Realty Trust has broken ground on a large hyperscale data center campus in Hillsboro, Oregon.
At first, the site will be home to a 158,000 square foot (14,700 sq m) data center encompassing 85,000 sq ft (7,900 sq m) of leasable space and 27MW of gross power capacity. But the company hopes that the 92-acre site will grow to include five data centers spanning 1.5 million gross sq ft (139,000 sq m) with more than 1 million sq ft (93,000 sq m) of leasable capacity and more than 250MW of gross power capacity.
The initial data center will start with a 4.5MW deployment that is fully leased from an unnamed global software-as-a-service provider. It is expected to open in mid-2020.
Big out west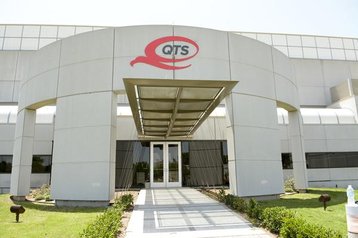 The company expects to offer 100 percent renewable energy to customers upon opening.
"QTS is committed to be an early mover at scale providing both hyperscale and hybrid colocation solutions in the fastest growing west coast data center market in the country," Chad Williams, QTS CEO, said.
"We believe the strategic importance of the Hillsboro market will continue to grow as customers focus their data center infrastructure strategies around low-cost markets with strong access to power and a multitude of connectivity options, like Hillsboro. We are pleased to add sellable capacity in a new strategic market to further support and expand our ecosystem of more than 1,200 customers across our footprint."
The campus will be a part of the Hillsboro Ring, which features several ultra-high count fiber optic rings interconnecting 14 regional data centers and providing what QTS claims is the lowest-cost dark fiber access to cable landing stations of transpacific submarine cable systems.