QTS Realty Trust, the real estate investment trust that owns more than 25 data centers, has promoted one of the executives it welcomed last year with the acquisition of Carpathia Hosting, and lost another.
Jon Greaves, previously chief scientist and chief information security officer at Carpathia, has been promoted to the role of CTO, while his former boss Peter Weber has left the company.
Carpathia was acquired in May 2015 for $326 million, more than doubling the amount of data centers QTS owns, and giving the company access to lucrative federal agency contracts.
Leadership shuffle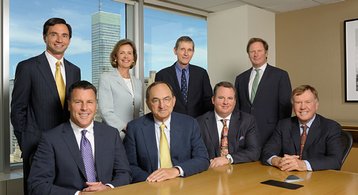 "Jon's expertise will continue to add value for our customers as he influences the strategic vision of QTS' technology platforms. In the last year, Jon's unique perspectives have already resulted in new, innovative solutions for QTS customers," said QTS chairman and CEO Chad Williams.
Meanwhile, the CEO of Carpathia at the time of its acquisition, Peter Weber, has left the company 'to pursue outside interests'.
"The primary goal for the integration of QTS and Carpathia was to strengthen QTS' ability to deliver the nation's only fully integrated technology platform, and Peter Weber played a key role in helping us achieve that goal. We thank him for his contribution and wish him continued success as we move QTS toward the next phase of our growth," Williams explained.
Weber previously ran software outsourcing firm SevenSpace, before becoming senior vice president at Sun Microsystems after its acquisition of SevenSpace in 2004. He was CEO of Carpathia Hosting for just over eight years.