Dutch liquid cooling startup Asperitas will partner with French high performance computing service provider Qarnot, with the latter acting as a value added reseller and operator of the AIC24 immersion system.
The first fruits of the deal, announced at SIGGRAPH, will be an Asperitas showcase at Qarnot's headquarters in Paris.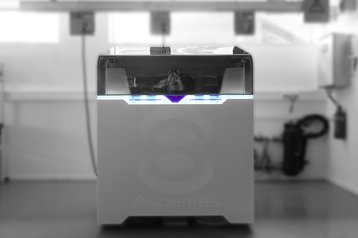 A European partnership
Asperitas' AIC is a water-cooled oil-immersion system that uses natural convection to circulate dielectric fluid, and can contain up to 48 servers in a twin configuration. The AIC can support any type of server mainboard up to a maximum size of E-ATX (12×13") for a 1U chassis. It can also accommodate two cassettes that hold switches.
The data center-in-a-box supports up to 22kW of pure IT power with a footprint of 600x1200 mm. For more on the company, be sure to check out our feature from the last issue of the DCD Magazine.
Qarnot, meanwhile, operates a distributed computing model which places servers in homes and offices, where waste heat can be used to warm the building. 
Last year, European data center operator Data4 invested €2.5 million in the company, with CEO Olivier Micheli saying at the time: "Qarnot is not a competitor to traditional data centers.
"This is an important and strategic investment. We believe in their business model. It is a disruptive approach delivering digital heaters. It will really help us to transform the services the market is delivering."