Solid state storage vendor Pure Storage, has upgraded FlashStack CI, its all-flash converged infrastructure product  
FlashStack CI combines compute, network, solid state storage and virtualization software, and is designed to ease enterprises and service providers onto an all-flash infrastructure. It now offers the Pure Storage FlashArray product family with Microsoft SQL Server and Citrix XenDesktop adding to previously published configurations for VMware Horizon 6, Cisco Nexus switches, VMware vSphere 5 and Cisco UCS Blade Servers.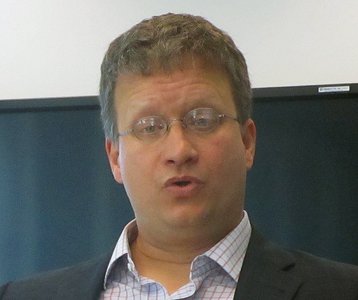 All flash future
"By bringing new converged infrastructure offerings to market based on all-flash, partners are equipped to support their customers' transition to an all-flash future," said Joel McKelvey, Pure Storage solution manager for FlashStack at the San Francisco launch. "By introducing Microsoft SQL Server and Citrix XenDesktop configurations, FlashStack CI gives our customers better performance, simplicity and better availability."
Converged infrastructure promises to simplify the design and repeatability of data center infrastructure, and Pure Storage wants to streamline the selection, planning, design, implementation and support of the whole data center infrastructure stack through improvements in virtualization and the use of flash memory.
Pure Software also claims that FlashStack CI eliminates performance bottlenecks, increases infrastructure reliability and provides dramatic savings in power, cooling and rack space.
The addition of FlashStack CI version for Citrix XenDesktop 7.6 delivers virtual applications and desktops quickly, and can scale to 7500 production-ready virtual machines in a single rack, says Pure Storage. This allows for the virtualization of mobile workspaces and applications with high performance and low latency without interruption or downtime. 
Partners include European storage integrator Proact, whose commercial director, Mark Butcher, said: "Our customers are looking to converged infrastructures to alleviate the time, complexity and cost associated with managing a data center. As FlashStack is built on a flexible, scalable, high performance infrastructure, our customers can achieve consistent deployments at rapid speed. We developed FlashStack-as-a-Service to provide even more simplicity to our clients, giving them an enterprise-grade private cloud service, ensuring scalability to meet changes in their business."