British cloud and colocation provider Pulsant has appointed former TeleCity executive Niclas Sanfridsson as its CEO. He will officially assume his post on 21 August.
Sanfridsson replaces founder Mark Howling, who will continue helping guide the company as a non-executive director, while pursuing "additional business opportunities".
Pulsant has also appointed former Mercator CFO Brad Petzer as its chief financial officer.
Change of leadership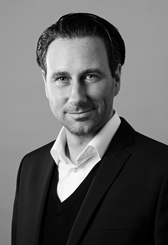 Pulsant was established from the merger of several smaller, independent companies, some of which have been offering IT infrastructure services since 1995. Today, it operates 14 data centers across the UK, connected through its own fiber optic network and powered by 100 percent renewable energy.
Howling founded the business in its current form and took it from £10 million in revenue to £75 million in just seven years. He will remain a major shareholder – however he will no longer get involved in day-to-day operations.
"I am very proud of what we have achieved so far at Pulsant, and there are significant market opportunities to enable the business to develop much further. However, now is the right time to bring in a new leader who can take the business through the next phase of its development," Howling said.
He will be replaced by Sanfridsson, who spent 15 years with Telecity before it was acquired by Equinix, and became managing director of Equinix in the Nordic region.
"It is an incredible honor to be asked to become CEO at Pulsant and it is with great pleasure that I have accepted the role. I look forward to working with everyone in Pulsant to continue to build on its success," Sanfridsson said.
Last week, Pulsant announced it would invest £1 million to expand and upgrade its data center in South Yorkshire.