Real estate firm PRP has acquired land in Prince William County, Virginia, and plans to develop a data center campus.
BizJournal reports that PRP has closed on 22 acres of property 7816 Bethlehem Road in Manassas for $22 million from construction company Allan Myers, with another 13 acres under contract.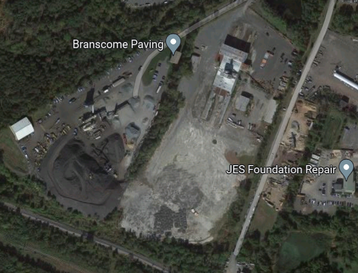 PRP President Paul Dougherty told BJ the company wants to build three powered shell data center buildings and one substation on the site.
The company plans to secure the power necessary to deliver 150MW of energy within a year and a half. The development would include:
Two 364,080 square-foot data center buildings
A single 261,990 square foot data center building
A 120,400 square foot substation
"This is a big deal," Dougherty said. "There's a lot of people in the Prince William and Loudoun county market that are looking at four- or five-year waits."
The company is yet to submit a site plan for county approval, but the property is located within the county's Data Center Opportunity Zone Overlay District, which provides a fast track to development. The aim is to pre-lease to one of the hyperscalers.
PRP previously worked with Amazon on the purchase and buildout of one of Amazon Web Services' first local data centers near Route 28 North, Dougherty said.
Allan Myers, listed in Prince William County land records as Bethlehem Road Partners LLC, previously bought the property in January 2021 for $4.35 million.
Last year PRP said it planned to diversify away from office properties to increase focus on industrial and data center assets. At the time, the DC-based company had closed sales of office properties in Arlington, Virginia, and Austin, Texas, and was in the process of selling properties in Dallas and Gaithersburg, Maryland. It aimed to use the proceeds towards its goal of spending $2 billion acquiring logistics and data center properties in the US.
More in Construction & Site Selection