A downtown Dallas office building has been revamped into an up-to-date data center, by the team that founded Texas provider Clearview.
Provision Data Services bought the 2020 Live Oak tower on the East side of Dallas, out of foreclosure, in 2015, and has refitted it as a 135,000 sq ft (12,541 sq m) data center. Ten thousand square feet (900 sq m) are already leased to "a very large telecoms operator," and the central location should bring in more business, Provision's CEO Clay Hill told DCD. Hill co-founded Clearview, a provider with two data centers that was bought by Zayo in 2016.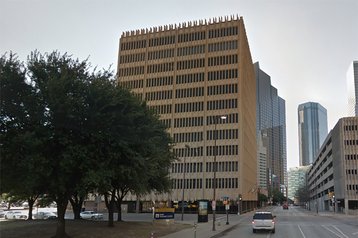 Everything's great when you're downtown
"This is our second rodeo," said Hill. "We were with ClearView from thought to finish. We sold that, and away we go!"
The location of 2020 Live Oak is a plus, he said: "We have benefits from being downtown. A lot of companies are moving in from the West Coast and the East Coast, and we're very close to a trainstop, with a major hotel across the street."
More importantly, the location puts it on the central network of Texas utility Oncor, which provides redundant access to electrical substations - a greater level of reliability than is available in the suburbs of Dallas, said Hill. The data center itself has 2N power redundancy.
The location also gives it good network latency and access, Hill told us: "We are right on the comms network. Others have to come through downtown. This is the true hub of communications."
Makeover
2020 Live Oak was built in 1938 as a four story building, with eight more stories added in 1963, and was the home of Great American of Dallas Insurance Co for many years. The arrival of Provision has been reported as a makeover of an old office block, but in fact the building did have five years as a carrier hotel, which Hill told us ended in foreclosure. 
The previous owners had multiple carriers terminating in the building, but they didn't have enough power and infrastructure, said Hill: "We had to redo the entire electrical system." The refit will make the site attractive for small customers up to Fortune 500 companies, he said. 
So far 20,000 sq ft (1,800 sq m) of the site are ready for leasing, with 10,000 sq ft of that space leased out to that large telco. "We're out of the chutes, and running!" said Hill. "No one else has this much space downtown."