Republican legislators in Wyoming have submitted a bill that would forbid utilities from providing electricity to the state from large scale wind or solar energy projects by 2019.
The bill, created ostensibly to help the coal industry and whose sponsors are primarily from the state's top coal producing counties, comes on the first day of the state's legislative session. It is, however, not a certainty that the bill will pass.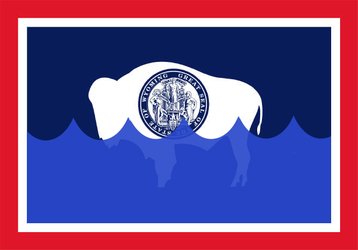 Climate strange
First reported by InsideClimate News, the bill would mandate that utilities use "eligible resources" to fulfill 95 percent of the state's electricity needs in 2018, and 100 percent in 2019. This includes both energy created in the state, and energy imported.
Those eligible sources are coal, hydroelectric, natural gas, nuclear and oil. Also allowed are net metering sources, which includes small solar and wind projects for homes and small businesses. True utility-scale wind, solar, geothermal and other renewable sources would be financially penalized.
Utilities could still generate power from these sources and sell them to other states, but would face penalties if they tried to sell to local businesses anr residents. The companies would be fined $10 for each megawatt hour (MWh) of energy from unapproved sources, and would not be allowed to raise customer rates to cover the cost.
"I haven't seen anything like this before," Shannon Anderson, director of the local group Powder River Basin Resource Council, told InsideClimate News. "This is essentially a reverse renewable energy standard."
As of September 2016, coal was responsible for 90 percent of electricity generated in the state. Wyoming is the largest producer of coal in the United States, and fourth and eighth largest producer of gas and crude oil, respectively. It also has the potential to be a major wind producer.
Bill sponsor Republican Rep. David Miller from Fremont County told ICN: "Wyoming is a great wind state and we produce a lot of wind energy. We also produce a lot of conventional energy, many times our needs.
"The electricity generated by coal is amongst the least expensive in the country. We want Wyoming residences to benefit from this inexpensive electrical generation."
Miller is joined by eight other Republicans, including several climate change deniers, but he is not sure that the bill will pass. Despite his party outnumbering Democrats 51-9 in the state House and 27-3 in the state Senate, Miller estimates the bill's chance of success at "50 percent or less."
The bill will likely be watched closely by data center operators in the state, in particular Microsoft, which imports energy from a Kansas wind farm for a major Wyoming data center, and has also opened a small facility in the state powered by biogas.
DCD's next magazine, out in February, will focus on renewable energy and its impact on the data center. To ensure you get a copy sent straight to your door, subscribe today.