Private equity firm Warburg Pincus has invested $300m in newly founded company called Princeton Growth Ventures that aims to create a telecommunications, media and technology (TMT) infrastructure investment platform.
Princeton GV will focus on the acquisition of data centers and "fast growing digital media services" in India, China, Southeast Asia, the Middle East and Latin America.
A specialized investment platform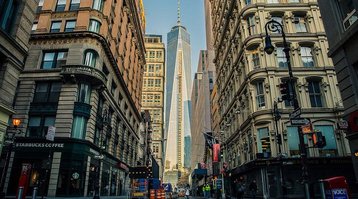 Headquartered in New York, Princeton GV is led by Rangu Salgame, former CEO of Tata Comms' venture group, who told the India times that "the idea is to create an investment vehicle that will focus mainly on data, cloud and related new businesses. There are quality assets in both developed as well as emerging markets and our strategy would be to back them, recalibrate them. "
Salgame co-founded the outfit with Varoon Raghavan, who held the position of VP and head of sales and business development for Tata Comms until April.
Warburg Pincus manages $44bn of assets in a variety of industries, including $16bn in TMT companies.
Viraj Sawhney, Warburg Pincus' managing director, said: "There is a significant shortage of focused high quality co-location data center providers in Asia and Latin America, and demand is expected to grow rapidly due to cloud, mobile and video streaming. We believe telecom companies will increasingly divest non-core assets, which should lead to a number of attractive investment opportunities in data centers and the broader TMT infrastructure sector."
According to a report by Structure Research, the global colocation market was worth $33.59bn in 2016 and is expected to grow 15.2 percent this year. The public cloud services market was valued at $209.2bn last year, and could reach $246.8bn this year, research by Gartner suggests.