Prince William County, Virginia, has issued new policies and procedures for data centers built in the county.
Building Development Policy and Procedures for New Structures – Data Center Buildings was this week issued by PWC's Department of Development Services. All forms for the new policy, such as the application request form, checklist, and footing and foundation checklist are available online.
"We are pro-business and continuously taking steps forward to provide a framework in which all businesses can grow and move expediently through necessary regulatory processes, as evidenced in the recent advances in ePortal and new online and automated services," said Wade A. Hugh, Director Department of Development Services.
"Data centers are unique structures and require a high level of expertise throughout the entire building construction phase and these new policy and procedures help guide the process."
For more breaking data center news, features, and opinions, be sure to subscribe to DCD's newsletter
Virginia still wants data centers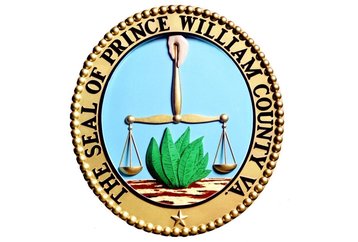 Much of the policy seems to focus on occupancy and whether or not space will be used straight away. Under PWC's new policies, data center design plans will be required to include all areas of new structures to meet the Virginia Uniform Statewide Building Code (VUSBC) minimum requirements for occupancy.
A data center will be permitted as one building, resulting in one Certificate of Occupancy. Areas in the building not designated for immediate use shall require design plans for either Storage (S-1) Use Group or Business (B) Use Group, and Alteration/Repair building permits will be issued to allow areas to be converted or fit-out.
If S-1 or B use groups need to be converted or fit-out during the initial construction, a design plan revision must be submitted for review and approval, and a phased-in occupancy plan if required, to include separation between occupied and unoccupied areas, emergency egress and building fire protection, must be filed along with the design plan revision.
While most of Virginia is actively seeking to lure data centers, PWC doesn't seem to be as open. A new 800-acre data center campus proposal in the county brought dismay from the locals, while PWC's latest budget spending plan included calls for a tax increase on business computers and peripheral equipment while many other counties in the state are looking to reduce tax burdens on data centers.