New Zealand energy storage specialist PowerShield has launched an updated version of its eponymous UPS battery management system, which includes a combination of hardware and software.
The 8th generation of PowerShield gives real-time insight into battery status, and can help prevent unpleasant surprises during a mains power outage.
"The traditional approach of simply monitoring battery health is no longer sufficient for data centre operators," said PowerShield CEO Len Thomas. "They need to not just be able to ensure battery availability, but also maximize their investment by optimizing battery lifecycles."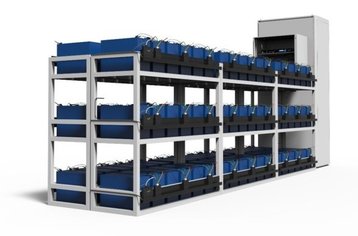 Knowledge is power

Traditional lead-acid UPS batteries are a source of constant headache for data center operators, since they have a fairly short life (three to 12 years), are sensitive to temperature changes and suffer from material degradation, thus requiring frequent inspections. Li-ion based solutions solve some of these issues, but are more expansive and are yet to find mainstream popularity.
PowerShield has been dealing with VRLA batteries for more than 20 years, and its existing customers include Bloomberg, Equinix, Huawei, IBM, Microsoft and NASA.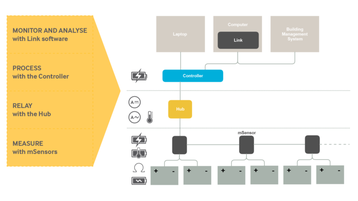 The company's battery management system consists of four components: hardware sensors, a hub to relay the sensor data, a controller that captures, processes and stores data from the sensors, and the software that can monitor battery banks across multiple data centers.
The system offers automated alarms, and supports SNMP and Modbus integration with DCIM, facility management and building management systems.
"Effective battery management is about paying attention to the minor issues that can translate into major problems in terms of battery performance or even facility safety over time," Thomas said.
"PowerShield 8 stays across those issues and provides data centre operators with the insights they need to make smart, safe decisions about their battery investment.
"The strength of a battery management system is proportional to the number of points monitored and monitoring frequency. With regular monitoring comes the accumulation of data, the ability to report and spot trends, and the ability to make smart decisions – that's what PowerShield 8 is delivering."
[if gte mso 9]>
Normal
0
false
false
false
EN-US
JA
X-NONE
MicrosoftInternetExplorer4
<![endif][if gte mso 9]>
<![endif][if gte mso 10]> <![endif]