All Web sites and services delivered by Intuit, the provider of financial and tax software solutions for small businesses, were restored on Thursday morning, following a power outage that took place at the company's San Diego, Calif., data center Tuesday night.
"Things started to go down on Tuesday evening and some services and products have been coming back online since then," Intuit spokeswoman Diane Carlini said Thursday. "We completed (restoring) what we consider to be the primary applications and services this morning."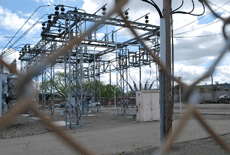 As of Thursday, the company had not released many details about what exactly happened, saying only that a power failure that occurred during routine maintenance affected both primary and back-up systems. The outage took down Intuit sites, which include TurboTax Online, QuickBooks Online, Quicken and QuickenBase.
Many Intuit customers rely on the company's services to process credit card payments and payroll for their businesses and the company's updates on the incident posted online are followed by a long string of comments from disgruntled clients, complaining about not having been able to process payments.
"As high of a priority as fixing this problem might be for Intuit, our business has been 100% on hold for all of today," wrote a client from LayneLabs, a company that sells frozen mice and rats, around 3 p.m. on Wednesday.
"I was told when I signed up for this that Intuit had a remote server running a mirror copy that they could switch to in this kind of problem occurred," wrote another customer. "Where is it? How do I do my payroll?"
For up-to-date data center news