Portuguese telco NOS has opened a new data center on the island of Madeira.
Last week saw NOS open its fully renovated data center in the city of Funchal. It has invested €500,000 ($595,000) in renovating the facility, which it says is 28 percent more energy-efficient compared to previously.
An archipelago comprising four islands off the northwest coast of Africa, Madeira is an autonomous region of Portugal.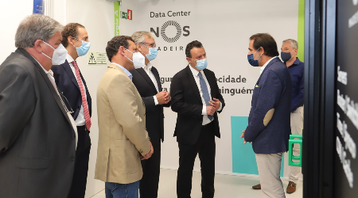 Carried out over six months, almost 950 pieces of equipment were migrated during the project without impacting customers. Distributed over six rooms, the data center is supported by two independent energy infrastructures for increased resilience, complemented by one emergency generator and two independent UPS systems and two independent DC systems, which allow consumption of up to 400kW of power.
"As of today, companies and private customers in Madeira will have at their disposal one of the most modern and efficient data centers in Portugal, fully prepared for the challenges of the future, such as the case of the 5G," said Manuel Ramalho Eanes, director of NOS. "This new infrastructure underlines NOS' strong commitment to the region, and adds more solutions, capacity, and security in the service to customers in Madeira."
NOS now has 300 sqm (3,200 sq ft) of technical rooms and accommodation spread over two data centers in the Madeira region. The telco has an installed capacity of 3,487 sqm (37,500 sq ft) spread over seven data centers nationally.