Fauquier's planning commission is due to vote on whether to install a temporary water treatment and storage system for Remington Technology Park's planned data center campus in the Virginia town.
The first of PointOne's recently launched hyperscale data center division's projects would feature six data centers ranging between 240,000 square feet and 310,000 square feet, to be built on a former illegal tire graveyard.
The Fauquier County Water and Sanitation Authority told local news provider FauquierNow that it lacks the capacity to cater for the first 310,000 square foot facility.
Don't leave me dry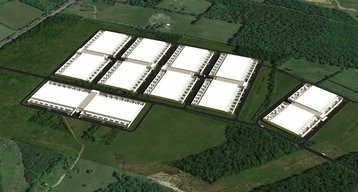 The proposed temporary well would provide 36,000 gallons water a day, 2,500 gallons of which would be drinkable, with the remaining for fire safety purposes. None of the water would be used to cool the facility.
It is unclear whether the town's local water treatment body is expecting to supply the campus as it is built out.
After the planning commission's vote, the final decision will be passed on to the county board of supervisors, which has proposed (but not confirmed) a public hearing on December 13th.
How data centers integrate and interact with local infrastructure is a concern for operators, urban developers and the public. The facilities require vast quantities of water and energy, and are sometimes perceived as a drain on resources: A Danish survey recently found that while hyperscalers are more than happy to consume the country's renewable supplies, they often fail short of feeding them. In Denmark, they could do this by supplying discharge heat to district heating systems, substituting the fossil fuels traditionally used.
A common rebuttal from data center providers is that they support the development of digital revenue streams by improving local connectivity and interconnection, as well as providing tax revenue.
The latter is often used as a negotiating pawn – local, state and national governments compete against one another for the investments, offering tax breaks and subsidies, and providers have even been known to play authorities against one another to secure the best possible deal.