The Philippine Long Distance Telephone Company (PLDT) Group has officially opened is second data center in Mandaue City, Cebu province.
The purpose-built facility will house up to 800 racks across four stories, offering colocation and cloud services. It is operated by PLDT's subsidiaries ePLDT and PLDT Enterprise.
"With local economic performance expected to grow significantly in the next five years, we've made considerable improvements to our infrastructure and services to keep up with the demands of our customers and fully support their growth and security," said Jovy Hernandez, SVP and head of PLDT Smart Enterprise business group.
Supporting the local ecnomy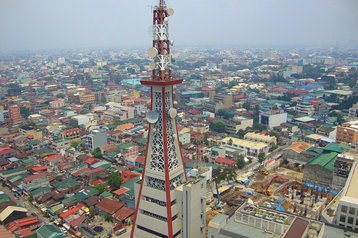 PLDT is the largest telecommunications and digital service provider in the Philippines, with a fiber optic network spanning more than 187,000 kilometers. It also offers digital infrastructure: including this latest expansion, the group now has a total of ten data centers and 9,100 racks under management.
The company's second facility in Mandaue was built at the cost of 1 billion Philippine pesos (approx. $19m) and features biometric security and complete redundancy across core data center systems. Construction on the site began in September 2016.
The data center will offer services under the Vitro brand, aimed primarily at the banking and finance industry, IT-BPM, content and media, retail and public sector.
"We've made sure that all our critical systems—uninterruptable power supplies, switch gears, and transformers—are fully redundant, so collocated clients need not worry about service interruptions that could temporarily halt business operations," said Nerisse Ramos, SVP and COO of ePLDT Group.
"This infrastructure redundancy also allows us to conduct IT maintenance without any disruption on client operations, ensuring that crucial data remains safe, all of which resides behind 11 formidable layers of security."
In the past few years, PLDT launched facilities in Clark, Makati and Mindanao, with other sites in Parañaque, Taguig, Pasic and Subic.
The Cebu province in the Central Visayas region consists of a main island and 167 surrounding islands and islets. Its capital is Cebu City, the oldest city and first capital of the Philippines. The region is known for shipping, furniture-making, tourism, business process outsourcing and heavy industries.