Philippine telco PLDT has gained regulatory approval for two new subsea cable landing stations.
The company this week announced it had secured provisional authority from the National Telecommunications Commission (NTC) to build two new cable landing stations on the Pacific side of the Philippine Sea for the upcoming Apricot cable system.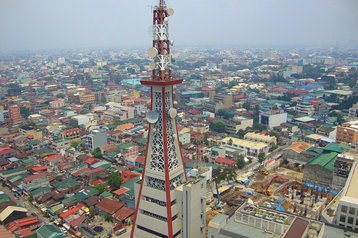 The facilities, to be located in Aurora and Davao, are due to be completed by early 2025.
"The construction of the cable landing stations in Baler, Aurora in the North East, and in Digos, Davao in the Southern coastal borders of the country provide telco carriers new alternate routes which do not traverse the usual West Philippine Sea waters," the company said.
First announced in 2021, the 12,000-kilometer-long Google/Meta-led Apricot cable will connect Singapore, Indonesia, and the Philippines with Taiwan, Guam, and Japan.
With an initial design capacity of more than 190 terabits per second, the companies said Apricot was designed to meet rising data demands in the region and support existing cable systems. The new subsea cable is expected to be ready for service in 2024.
Taiwanese telco Chunghwa Telecom and Japan's NTT are also part of the cable consortium.
As well as Aurora and Davos, the cable is set to land in Agat, Guam; Batam and Tanjung Pakis, Indonesia; Minamiboso, Japan; Tuas, Singapore; and Toucheng, Taiwan.
PLDT has existing CLS facilities in Deat, La Union, and Batangas.
Earlier this year Keppel and Converge broke ground on a Davao CLS that is set to host the Meta-led Bifrost cable.