A proposal has been submitted to turn a pharmaceutical facility building into a data center in Cork, Ireland.
A company known as Tapella Ltd, along with engineering consultancy In2 Mission Critical and Archadia Architects, is looking to turn a disused pharmaceutical storage facility in Hoffmann Park, Inchera, Little Island, County Cork, into a data center reaching up to 35MW of capacity.
Click here to download the latest issue of DCD's magazine
Cedar Green Data Center proposal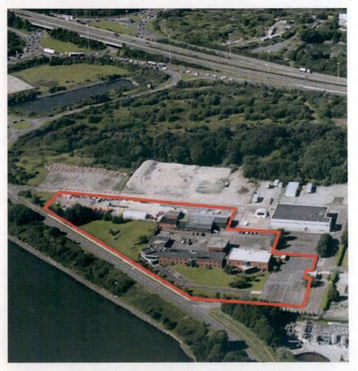 Phase 1 of the Cedar Green Data Center would convert the existing two-story building into a 5MW 2,424 sqm (26,000 sq ft) data center. Later phases would each see an additional 10MW data hall added as solar panels on the roof. The Hibernia Express Transatlantic Cable (HETC) is close by, and could be directly connected to the facility, the company claim. The site reportedly already has an onsite renewable power generation.
In the submitted filings, the company highlights the financial benefits a data center would bring the area in terms of money and jobs, and the trend of Ireland becoming a data center hub.
"Ireland is soon to be the only native English-speaking country in the European Union and provides direct access to the world's largest single trading bloc. It acts as an important strategic conduit between the USA...and Europe," said the report.
Plans were submitted on March 29 but declared invalid by County Cork council due to an incomplete application. At the time of writing, it doesn't seem another application has been submitted.