Developer Lasercharm is moving forward with its plans for a major data center campus near Cambridge, UK.
Originally revealed in a planning application way back in 2007, the 700,000 sq ft/65,000 sq m Camro Data Campus has completed its on-site primary substation and appointed a company to oversee marketing the project. The first phase of the campus will have 3,750 sq m (40,364 sq ft) of technical space.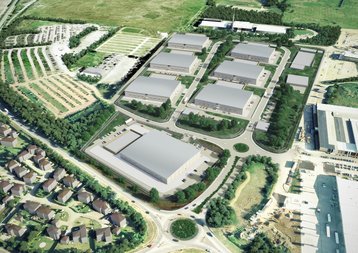 Groundwork
Advised by Aecom and Noveus, Lasercharm said that its substation delivers secure power of 6MVA with an additional 19MVA second phase to follow. The substation is supplied at 33kV from Sutton Power Station in the north and from Histon grid in the south.
Camro has obtained planning permission for a 7MVA natural gas-powered on-site energy center, with an option to scale up to 49MVA.
Tim Gwyn-Jones, CEO of Lasercharm, said in 2012: "Camro really is a step ahead of what has been available in this sector with its on site and external power sources and the range of its fibre routing.
"However, what makes this site truly exceptional, aside from its secure landscaped location, is its exclusive proximity to the leading scientific and technological centre in Cambridge. It can also from this point provide a direct link with London just 45 minutes away and with the commercial centres in the north and others in the south."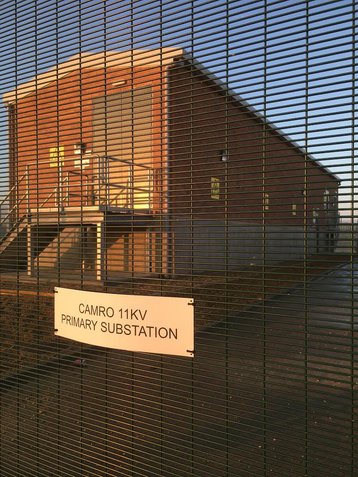 With the project now starting to see some progress, the company has turned to property consultants Carter Jonas to market the facility.
George Fellowes of Carter Jonas said: "We are excited to be involved with the team on Camro. It is a real step ahead of what has been available in this sector offering real flexibility and speed to market."
Concrete timelines however remain unclear, with a 2012 announcement promising data space available "in six months."
Another major data center campus project near Cambridge to watch is the Kao Data Park, which last month secured £33 million ($41.5m) in funding ahead of plans to eventually offer 150,000 sq ft (13,935 sq m) of white space.