Google parent Alphabet missed profit expectations as spending rose on the back of new products, new hires, more taxes and more data centers.
The increase in infrastructure spending, however, seems to be paying off, with the company claiming that its Google Cloud platform has seen substantial growth.
The ad men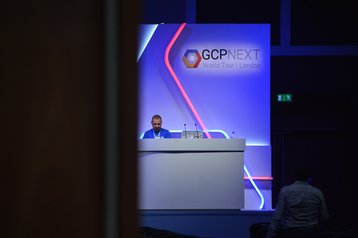 Revenue for the last three months of 2016 hit $26 billion, up 22 percent year-on-year, while profits reached $5.3 bn, up 8 percent.
While revenues beat forecasts, analysts predicted that profits would be higher, causing shares to drop by almost 3 percent.
Eating into the company's profits, which still primarily come from its ad business, was a rapid growth in expenditure. Thought to be chief among the new costs was the Google Pixel phone, as well as other hardware ventures like Google Home.
Another major cost came from increased taxes - the effective tax rate rose from 5 percent in the fourth quarter of 2015 to 22 percent in 2016, but this was mainly down to one-off changes in the US rate.
Nations around the world have begun to clamp down on the Internet giant for often using opaque and complex tax arrangements to minimize its bills, but have had limited success.
Hiring also ate into the bottom line, with Alphabet adding 10,000 to its workforce in 2016. 
The other major expenditure the company noted was on data centers and surrounding infrastructure to expand Google Cloud as well as Google services as a whole.
"Accrued CapEx for the quarter was $2.9 billion, reflecting investments in production equipment, facilities, and data center construction," CFO Ruth Porat said in an earnings call. She also noted "costs associated with operating our data centers including depreciation."
While Alphabet did not detail exact figures regarding its cloud platform, Google CEO Sundar Pichai said: "Our cloud business is on a terrific upswing. I definitely think we're going to have a great year."
Google lists Cloud revenue under "other revenues," which includes Play and Hardware as well. The category hit $3.4 billion, up 62 percent from $2.1 billion the same time last year.
Sundar Pichai said: "For both GCP and G Suite, expanding our partner ecosystem continues to be a big focus, and last quarter the team announced new alliances including Intel, Improbable, Slack, Pivotal and Red Hat.
"Our customers and partners are appreciating Google cloud's dramatically accelerated pace of product roll-out, as for their responsiveness to both their needs and aspirations"
Meanwhile, Alphabet's "other bets" section, which includes Access/Google Fiber, Calico, Nest, Verily, GV, Google Capital, X and other initiatives, saw $262 million in revenue, up from $150 million.
Expenditure also dropped from $1.2 billion to $1.1bn, after a series of cost-cutting and reorganization measures enacted by Alphabet after ex-Morgan Stanley CFO Porat joined the company.
Most recently, X spun out its self driving car unit as Waymo, while biotech subsidiary Verily gained $800 million from Singapore investment firm (and data center operator) Temasek.