Pi Datacenters is planning to invest Rs 200 crores (~$24m) in developing a new data center in Hyderabad, India.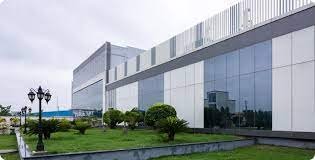 The investment will be spread out over the duration of two years.
Once completed, the data center will be home to the company's new AI Cloud offering and will be Pi Datacenters' headquarters. DCD has contacted the company for more information about the data center's specifications.
Kalyan Muppaneni, founder and CEO of Pi Datacenters, told Businessline: "It (AI Cloud) is in its nascent stage. It is like what cloud was seven years ago. As the cloud offerings transformed the way IT solutions were delivered and offered, AI Cloud would lead the AI adaptation. Even mission-critical solutions too are being hosted on the cloud. AI Cloud will see a similar trend."
The Hyderabad facility will enable Pi to "target" retail customers. Eventually, the company will look to expand to Mumbai, as well as the US market with cloud-managed services.
Pi Datacenters currently has a data center in Vijayawada with a total IT capacity of 60MW and across 500,000 sq ft (46,450 sqm). The facility was awarded Uptime Institute's Tier IV Design certification in 2017.
So far, Pi has invested Rs 400 Crore (~$48m) in its operations. In addition to the Vijayawada data center, Pi has a disaster recovery center based in Kochi/Cochin, in India's Kerala state.
This article has been updated to reflect Pi Datacenters' Uptime certification was for Design
More in Construction & Site Selection