Florida-based Phoenix Tower International (PTI) has acquired almost 2,000 more urban sites in France following the closing of two deals.
In total, PTI has added 1,978 sites across dense urban areas of the country.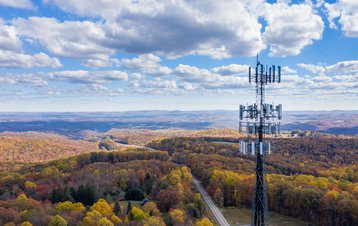 This includes the acquisition of 1,226 sites hosting SFR through a subsidiary 100 percent owned by PTI, and the expansion of Phoenix France Infrastructures 2, a subsidiary of PTI, through the addition of 752 sites hosting Bouygues Telecom. 
"With these transactions, PTI diversifies its portfolio across France with sites located all over the country, including major cities to better serve the populations with strong wireless connectivity," said Dagan Kasavana, CEO of PTI.
"France is one of the most dynamic telecom markets in Europe and PTI's growth will continue facilitating coverage deployments for all French wireless operators across the country. We are pleased to have collaborated with the professionals at Cellnex, Bouygues Telecom, and SFR on these transactions."
Following the acquisition, PTI now owns more than 3,600 sites in France, with the company noting it's on course to hit 5,000 in the country within two years.
The transaction also makes France the company's largest market across the 21 markets it is present in globally, based on the number of sites. The TowerCo operates over 22,000 telecom towers across Europe, the US, Latin America, and the Caribbean.
Founded in 2013, PTI received backing last year from investment group Blackstone Infrastructure after it purchased a 35 percent stake in the company.
Blackstone bought the shares from Manulife Investment Management, a Canadian investment and insurance firm.
Last year, PTI announced that it had completed an agreement to acquire 1,226 telecommunication sites from Cellnex Telecom in very dense areas of France, and another 2,000 sites in a joint venture with Bouygues Telecom.
More in The Investment & Markets Channel