As part of its ongoing mission to modernize and consolidate its data centers, the Department of Defense (DoD) has turned to Smartronix and Dell Technologies to provide some on-premises cloud capabilities.
Awarded as part of the $20 billion CIO-SP3 government-wide acquisition contract, the deal is separate to yesterday's partnership with IBM, where the Army are trialling the company's on-prem cloud in a military facility.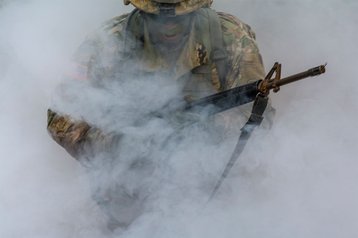 Pay as you go
"We are excited to bring this game-changing, on-premises secure cloud capability to the DoD and mission partners," John Parris, CEO of Smartronix said.
"Smartronix's cloud success with commercial and federal civilian clients is a direct result of our support of DoD enterprise network architecture, management, migration, and defense.
The company will work with Dell Technologies, including Dell EMC, Virtustream, and VMware, to provide On-Site Managed Services capable of hosting Impact-Level 4/5 (IL4/5) NIPRNet workloads from within DoD data centers. It plans to eventually host Impact Level 6 (IL6) (SIPRNet) workloads.
The On-Site Managed Services contract will feature consumption-based billing IaaS via the Virtustream platform.
Joe Moye, Virtustream's public sector SVP, told ZDnet: "It's part of a strategy to provide options for the various branches within DoD to consolidate workloads, create multi-tenancy to drive out costs – both on the labor front and on the infrastructure front." 
Outgoing Pentagon CIO Terry Halvorsen wrote in CIO Review: "Recently, the DoD awarded an onsite managed service contract that will provide an application agnostic, elastic infrastructure, in which programs only pay for what they use." 
"By reducing the footprint - both physical and virtual - security will improve and costs will be reduced."
The DoD is currently behind on its plans to cut down on the number of data centers it operates, but hopes to eventually shift to a primarily cloud-based system.