Specialty memory, storage and hybrid solutions company Smart Global Holdings plans to acquire American high performance computing (HPC) firm Penguin Computing, for $85 million.
The sum includes up to $25 million that will only be paid if certain agreed-upon targets are achieved, but those performance-based requirements have not been disclosed.
The company will operate independently as a wholly-owned subsidiary, and become part of a newly created business unit called Smart Specialty Compute & Storage Solutions (SCSS).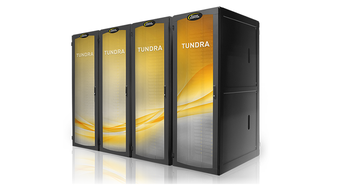 Smart Penguins
"We are looking forward to becoming a part of the Smart family of global companies and will continue to deliver Penguin branded high quality, cost effective, purpose-built servers, storage and networking solutions for our customers," Tom Coull, CEO of Penguin Computing, said.
"With this new platform, Penguin will have substantially improved access to capital to drive additional investment in, and further development and growth of our product and services offerings. Based on all of the benefits that we anticipate from this transaction, we expect that our customers and suppliers will be supportive of the transaction."
Ajay Shah, chairman and CEO of Smart Global Holdings, added: "We are pleased to be embarking on the first acquisition of our strategy to broaden the reach and capabilities of Smart into new technologies, markets and channels that leverage our proven platform of integrating and growing businesses." 
Penguin Computing offers HPC solutions and services, including server design and server installation. It also operates its own HPC cloud service, Penguin Computing On-Demand. 
The company began in 1998, and is thought to control around 1.2 percent of the HPC server market, according to Intersect360 Research. It is now responsible for ten supercomputers in the Top500 list.
Cayman Islands-based Smart, meanwhile, primarily operates in the volatile and non-volatile memory products market, serving over 250 customers worldwide.