Hong Kong-based PCCW Solutions has established an organization which aims to foster cooperation between data center operators worldwide.
The D-Infinitum Global Data Center Alliance will enable its members to offer multi-site colocation, cloud and value added services across country borders.
The Alliance already combines more than 80 data centers across over 40 cities globally, including facilities in North America and Europe. It counts PCCW Solutions, Cascade Divide, CentriLogic, Docklands Data Centre Limited, edgeDC, Hydro66, New Continuum and Zayo among its members.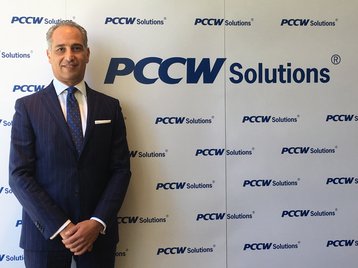 Better together
PCCW (Pacific Century CyberWorks) Solutions is a subsidiary of PCCW Limited, a holding company that is headquartered in Hong Kong and holds interests in telecommunications, media, IT solutions, property development and investment industries.
The subsidiary operates six data center locations in Hong Kong and one in Mainland China, in addition to extensive network coverage across Asia.
PCCW hopes to use its presence to unite individual data center companies into a common framework, which would solve the issues related to the use of multiple currencies and hosting data in different legal jurisdictions.
When customers buy colocation from multiple D-Infinitum members, they will be able to put all of their services under a single contract. They will also have a single point of contact for service management and support.
"PCCW Solutions together with the D-Infinitum partners intend to provide a full suite of hosting and co-location services in addition to connectivity and value-added services, thus providing a one-stop hub for clients' global hosting needs and enabling them to reap the full benefits of each of the locations to achieve their availability, performance, security and capacity requirements," explained Ramez Younan, managing director of PCCW Solutions.