The Pawsey Supercomputing Research Centre has installed a room-temperature diamond-based quantum computer developed by Quantum Brilliance.
The deployment at the Australian research facility is the first such system to be located on-site in a supercomputing facility.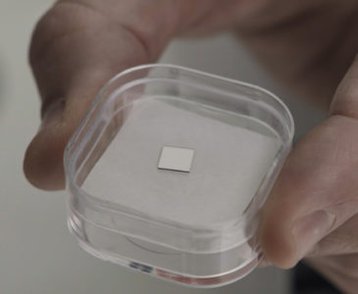 The quantum system uses synthetic diamonds to run at room temperature. It takes advantage of the nitrogen-vacancy center, an imperfection within diamonds, which can be manipulated at room temperature, allowing for it to be used as a basic unit for a quantum computer, a quantum bit (qubit).
The system has been paired with Setonix, Pawsey's HPE Cray EX supercomputer.
"The installation of Quantum Brilliance's quantum accelerator is a critical step and prime example of aligning with Australia's goals to accelerate quantum research and achieve real-world value," Pawsey's executive director Mark Stickells said.
"Completing the installation of the quantum system was a priority once Covid-related border closures were lifted. The partnership between Pawsey and Quantum Brilliance will play a pivotal role in demonstrating how we can deliver classical-quantum compute power scale in a way never before seen in an HPC environment."
Andrew Horsley, CEO of Australian-German company Quantum Brilliance, added: "The field trial demonstrates the significant value of HPC's role in co-developing emerging quantum technologies to accelerate their breakthroughs in the engineering and productization journey.
"Our vision is to take quantum from mainframe to mainstream — running your mobile phone, your car, your work platforms, or anywhere close to the application where it is needed. This collaboration is our first step toward achieving this goal."